Arsen Llambro is a young entrepreneur from the town of Vlora. He has recently rented a restaurant at the entrance of the Vjosa – Narta protected area. His passion and hard work have turned the restaurant "Taverna e Miqësisë" into a preferred location for everyone who visits the area. Arsen is specialized in sea food cooking and, as you may imagine, he can do miracles while being inside the kitchen.
We have known Arsen from an unfortunate report about taxidermized species exposed into his restaurant. Our team immediately went to visit him and together discussed about removing those objects from the premisses of the restaurant. He was in favour of our request and immediately agreed with our arguments. Arsen told us that those objects were exposed at the restaurant before he even rented the place.
In the framework of the "Land of Eagles and Castles" project, we substituted the taxidermized species with beautiful wildlife photos, following the raising awareness campaign "Wildlife photos instead of taxidermized species". This is a wonderful example to be followed by other similar businesses. Our team is grateful to Arsen and "Taverna e Miqësisë" for joining our campaign and giving a positive message about wildlife in Albania.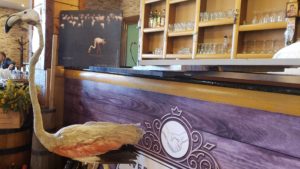 © PPNEA
Now, he is a promoter of the natural values of the area. He even spoke on a Euronews reportage against the construction of an international airport in Vjosa – Narta. Arsen argued that these developmental plans of the Albanian government will destroy the nature of Vjosa – Narta together with its sustainable tourism potential.
Visit "Taverna e Miqësisë" while being in Vjosa – Narta. You can reach to the restaurant through their Facebook and Instagram page.
Contact number:
+355692136299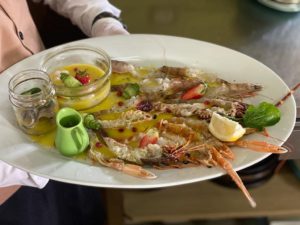 © Taverna e Miqesise